See the best videos and images from Expofish and industry sectors
November 15 and 16, 2022
CONFERENCES
Watch innovative communications about what our sea can bring to the economy, with a wide range of speakers such as fishing, fish processing, innovation, research, nautical tourism and shipbuilding, among many others. (In-person or Virtual in livestreaming)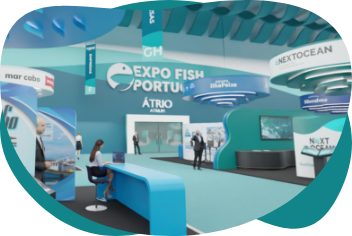 Expo
360º virtual space. Find the business partners you are looking for, to a diversified range of products, such as wild fish, aquaculture and fresh and frozen fish.Find innovative solutions for your product with the right partners. Explore the world of shipbuilding yards, portuguese marinas and nautical tourism.
Contact exhibitors instantly via live-chat.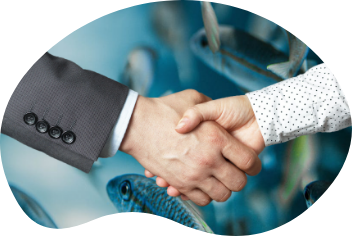 B2B
Good business is obtained from people and with people. Schedule your meeting with exhibitors, clarify your doubts, show your services and products and celebrate partnerships, all in the same virtual space and without having to leave your office.
We are here to facilitate your business, you can count on our support at all times.
Exhibitors 2022
Riberalves

SOGUIMA S.A

Conservas Portugal Norte, Lda.

ANICP

Pinhais & Cia
MAR IBÉRICA S.A. ESPORGEL PRODUTOS ALIMENTARES LDA
MAR CABO - PRODUTOS CONGELADOS, LDA.
RichFish
Alem Mar
Lotaçor - Serviço de Lotas dos Açores, S.A.

Grupo Ilhapeixe, Lda
Grupo Vidinha

Lurdes Narciso, Lda
Marinas and Recreational Ports

Associação Portuguesa Portos de Recreio

Marina de Vilamoura,S.A.
BITCLIQ TECHNOLOGIES, SA
IPMA - Instituto Português do Mar e da Atmosfera, I.P.
Producer Organization / Association / Sector Support

APPLN

Associação Pró-Maior Segurança dos Homens do Mar Associação Portuguesa de Aquacultores

Mútua dos Pescadores
GAL Pesca Sotavento Algarve

AIMM - Associação para a Investigação do Meio Marinho
EXPOFISH Portugal highlighted,